TRICOLATE ZERO BYPASS COFFEE BREWER TRANSPARANT BLUE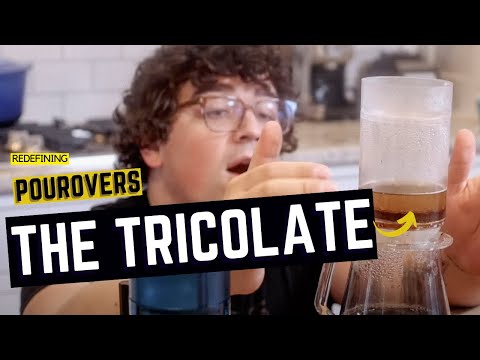 €51.95
Tax incl.
Product is in stock: 16
The Tricolate is a zero-bypass coffee dripper. Developed and manufactured in Australia.
So what makes the Tricolate so special?
- More coffee with less ground coffee
The 80mm flat bottom provides a large surface area. This allows you to make more coffee with less ground coffee.
- No gooseneck needed
The specially developed shower head spreads the water evenly over the coffee bed.
- Easy to use
For the beginner as well as the advanced barista. With little input and material you get the best out of the coffee bean.
- More coffee with less ground coffee
More efficient coffee extraction can be achieved, moistening all the ground coffee in seconds without the need for stirring.
- No more dry coffee
The vertical walls ensure that all the coffee is always in all the water.
- Laboratory quality filter paper
The paper made in Germany has a more consistent pore structure. As a result, you get less paper taste in your coffee.
- Extract more coffee.
The 80 mm wide flat bed increases the surface area and provides a more even contact between water and coffee, resulting in higher extraction. Taste coffee with better balance, sweetness and clarity.
Included in the package:

1x Tricolate brewer, 100x filters, instruction manual