NUOVA SIMONELLI ESPRESSO MACHINE OSCAR II BLACK + PACK PRO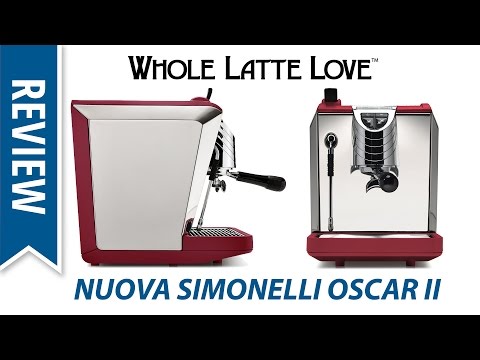 €749.00
Tax incl.
Product is in stock: 5
The Oscar II Professional Pack includes:
- OVER PRESSURE VALVE: stabilized the brewing
pressure and allows the barista to change brewing
pressure settings (For changing setting is needed to
unscrewed one side panel)
- PROFESSIONAL PRESSOSTAT: grants higher
temperature stability and enable the barista to set
different boiler pressure
The Oscar II much like its predecessor has been built around the idea of bringing professional quality espresso into the home. Besides the new stainless steel & ABS body, the Oscar II hosts a number of new useful features that further push the limits of what an affordable home espresso machine can do. Including a new ergonomic steam lever, timed dosage, and improved steam-wand. Inside the machine the Oscar II maintains its professional sized group head and copper boiler. Making the Oscar II the perfect machine for any coffee enthusiast.
Characteristics
Height (mm):

400

Width(mm):

300

Depth (mm):

408

Capacity koffie boiler (L):

2

Power (W):

1200

Capacity watertank (L):

3

Guarantee (J):

2

OPV (adjustable pressure valve):

yes

Weight:

13,00 kg