ACAIA SCALE PEARL BLACK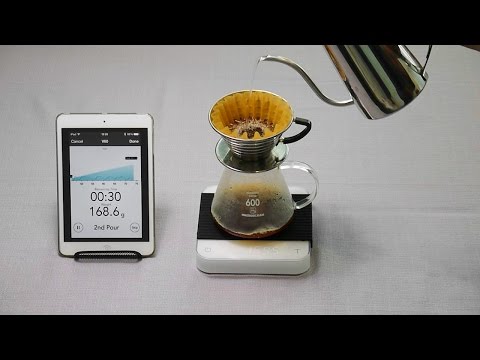 €171.00
Tax incl.
€141.33 / Tax excl.
Product is in stock
The Acaia Pearl SCALE is the only scale designed for coffee lovers that monitors coffee gramage, time, and brewing rate.
It is a scale connected thanks to the application' ACAIA' available on last generation Android tablets and smartphones, Apple tablets of 4th and 5th generations, and all Iphones from the 5.
This scale allows you to create extraction profiles for all soft methods, save them, and share them on social networks as well as on the ACAIA platform.
The ACAIA scale is equipped with a very high accuracy of 20 ms, and also with a battery that lasts between 20h and 30h.

The scale comes with a non-slip mat to place on the scale so your coffee maker won't slip.
The ACAIA scale is rechargeable by usb cable.
ATTENTION - The application is only in English.
Reminder: Each Acaia Pearl has already included one grey Acaia aerial heat insulation pad inside the package.
Brighter Display - The acaia pearl black features a brighter display to provide better contrast.
Fast - 20ms response time provides Ultra-fast response time and instant readings.
Accuracy -Highest internal resolution up to one million counts allows for readability up to 10th of a gram. The acaia pearl is sensitive to even weight changes resulting from evaporation.
Stability - Auto Zero tracking, Creeping compensation technology to provide industrial grade stability
Build in Stopwatch - You can track the blooming, pouring and infusion time without a fuss, with the two-way timer that sync with your mobile phone.
Automated Auto-off Customization - The acaia will not shut down during coffee brewing, auto-off feature is also customizable in mobile app.
Rechargeable USB Power Supply -A greener alternative power source, battery lasts 20-30 hrs
Characteristics
Color:

black

Weight:

0,20 kg