PROBARISTA COFFEE GRINDER G-IOTA WHITE - V5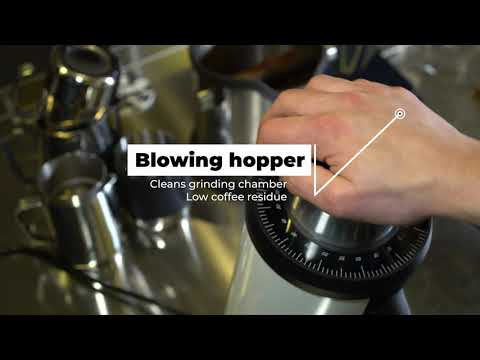 €390.00
Tax incl.
Product is in stock: 116
The G-iota dosage grinder is a universal grinder for the home barista as well as for the catering industry. Espresso, specialty coffee, slow coffee, ... ''On demand'' with dosage cup.
The ultimate single-dose ''prosumer'' coffee grinder on the market.
Declumper V4.
All the main components of the product are high quality materials and are processed to ensure the stability of the product! In other words, to achieve top grinding quality.


The single-phase asynchronous motor used in the product which meet the commercial level and a speed of 1400 rpm.


64 mm flat burrs to ensure the uniformity of coffee grinding. The grinding chamber is made of steel and fixed on a steel support. If you would like to upgrade the grinding burrs, we have SSP Multi-purpose 64mm burrs on sale below that fit perfectly.


One key operation, single function, stable performance, so as to ensure the service life of the product.


Stepless adjustment, divided into 90scales, cover all kinds of coffee, such as Espresso, Americano, French press coffee, Pour-over coffee, Turkish coffee, etc...
Please adjust the thickness when there is no coffee beans in the grinder, or when the grinder motor is running.


Very low coffee grounds residue. If you use the compressible blowing hopper, it cleans the inside of the grinding chamber.
Included in the package:

-Dosing Cup
-Dosing Collar ( Funnel)
-Blowing
-Top Lid
-Dial Indicator
-Set of 2 rubberSleeve
-Manual of use

Soort behuizing:

Stainless steel
Characteristics
Height (mm):

300

Width(mm):

130

Depth (mm):

225

Power (W):

250

Color:

white

Capacity Beanhopper (Gr.):

80

Types of blades:

Italmill 64 mm flat burrs

Diameter of the blades (mm):

64

Guarantee (y):

2

Weight:

6,00 kg