ABLE REUSABLE COFFEE FILTER AEROPRESS FINE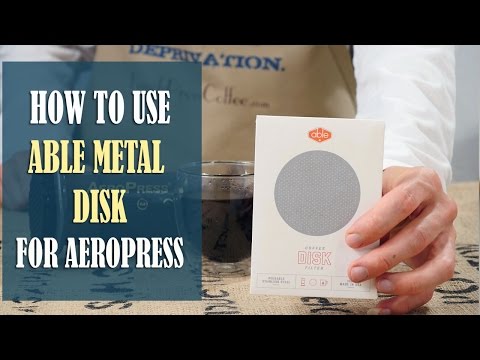 €11.89
Tax incl.
€9.83 / Tax excl.
Total products in stock:: 50
Free shipping for orders over 100 € (BE-FR-DE-NL-LU)

Right of withdrawal of 14 days

1000+ products

Exclusive brands
Reference code:
004824
The DISK Coffee Filter is a reusable filter designed for use with the AeroPress® Coffee Maker. This allows more oils and a fuller cup of coffee to be used in combination with the AeroPress®. Eliminates the need for paper filters, which is especially useful when travelling.
Fine: Very sweet, without fine coffee residues in the cup. It is thinner (1/3 of the standard).
Characteristics
Kenmerken:

Features Stainless Steel Fits AeroPress® 100% Made in USA by Able Brewing Packaging: 100% post-consumer recycled FSC certified

Weight:

0,50 kg